External links are provided for your convenience. When visiting external links you must refer to that external websites terms and conditions of use.
Just in case you have any technical queries for home learning platforms of Mathletics, Mathseeds, Reading Eggs, Reading Eggspress or Readiwriter, you can call them directly on 01173701990.
If you are having any issues, just check you are going through Google Chrome, this solves many issues.
If you have any home learning issues/questions pop an email to your child's teacher or the office team.
Early learning and development
The first few years are the most important in your child's learning and development. As a parent or carer you have the biggest influence during this time and there are a number of ways in which you can help with their early development.
Surrey County Council have put together a range of resources to help.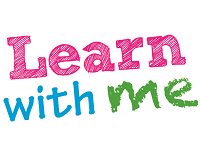 ERIC - information and advice around toilet training.
Follow this link to see authors reading books online - WeAreTeachers.com
A home learning planned day for every age, click the link to be taken to the page - Twinkle
Freemantles have lots of resources to support children while they are learning at home.